Top 10 Fictional Female Friends We'd Like to Have as Anything Close to Real-Life Friends
Published on The Huffington Post on 1.29.2013
10. Athena – The Odyssey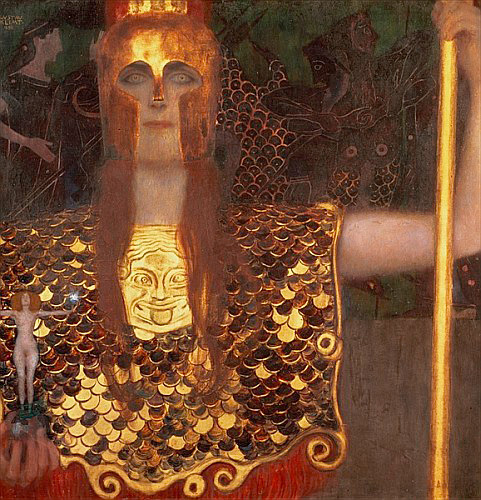 Our reliable ole' friend, Pallas Athena, is the goddess of wisdom, warfare, courage, inspiration… civilization…law…justice… and essentially all things ever. Yet her widely impressive and multifarious super-powers are no match for her outstanding loyalty to her buddy, Odysseus. Throughout his journey, she's got his back; she sticks up for him against Big Man Zeus, changes into a mortal on several occasions to direct him to safety, and is always there to create awesome costumes to disguise him from ravenous suitors seeking to usurp his fortune/wife. And like any good friend, she always knows how to take the back seat to let others find their own way in valuable, character-building experiences…even if they take them 19-20 years to complete.
 9. Emilia – Othello
Desdemona's vivacious pep-talker and a progressive female thinker of the time, Emilia winds up risking her own life by exposing her husband's evil-doing to restore Desdemona's reputation. She dies lying beside her cherished friend, speaking of nothing but her venerable purity up until her very last breath.
So I hope the card I made my best friend for her birthday will suffice…
8. Cindy Lou Who – How the Grinch Stole Christmas
You've got to have a lot of love to turn a notorious criminal and misanthrope into a grade "A" citizen. Not only does Cindy Lou catalyze the Grinch's return of Christmas at her ripe age of two, but her friendship literally multiplies his heart size by three!
7. Pippy Longstocking
Not a bad hook-up to have the strongest girl in the world as an ally, let alone a best friend. Friend to animals and humans alike, Pippi has an attitude she is not afraid to use against oppressive adults, and is a liberator of children everywhere – especially her own best friends. Even after she is given an opportunity to rejoin her father with the promise of thrilling adventure, she chooses to stand by Tommy and Annika, having found irreplaceable love in their friendships.
6. Eowyn – Lord of the Rings Trilogy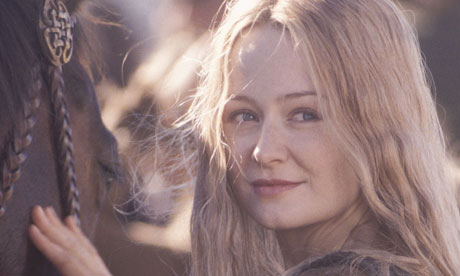 Characterized by her undying urge to defend her countrymen, Eowyn disguises herself as a man to follow her friends into a battle of unparalleled danger. (And succeeds with flying colors, might I add: the Witch-king of Angmar is alive no more.)
5. Eponine – Les Miserables
If the Friends theme song was about Eponine's devotion to Marius, it would 1. be a lot better, 2. go something a little more along the lines of: "I'll be there for youuuu, when the…musket ball is about to pierce through your heart." Loyalty on a whole other level.
So about that card I made for my bff…maybe I'll add some chocolates or something. A key chain, possibly.
4. Sara – A Little Princess
"She is hungrier than I am," she said to herself. "She's starving." But her hand trembled when she put down the fourth bun. "I'm not starving," she said—and she put down the fifth."
It's easy to be the best friend of all time when you're rich, but Sara does so even when she becomes dirt poor. Even when she is desperately for a tiny scrap of food after being horribly starved in a dismal and dark attic…she remembers the #1 little kid friend rule: sharing is caring!
3. Celia – As You Like it
In the play, the love between Celia and Rosalind is described as "dearer than the natural bond of sisters." Not only does Celia leave her glamorous, comfortable palace life to follow her cousin into exile, she furthermore disguises herself as a simple shepherdess and puts up with Rosalind's really unnecessarily complicated love affair with Orlando. As if her ready-to-drop-anything-for-you attitude isn't enough – she possesses an unchampioned optimism toward it all. Example: "O wonderful, wonderful, most wonderful wonderful, and yet again wonderful…"
Talk about the glass being half full, you know?
2. Lisbeth Salander – The Girl with the Dragon Tattoo
So…even though she ignores interaction with Blomkvist in all of book two…and though most of their conversations are through email… and despite the fact that she is very much a sociopath…Salander's brilliance as a fellow detective and dependability as a friend is essentially the equivalent of Watson on steroids. She is the (boxing, computer-hacking-genius) peanut butter to Blomkvist's (attractive and strong-willed) jelly, if you will. Not to mention she saves him from the clutches of a ruthless, sadomasochistic serial killer.
1. Hermoine Granger – Harry Potter Series
"I've also modified my parents' memories so that they're convinced they're really called Wendell and Monica Wilkins, and that their life's ambition is to move to Australia, which they have now done. That's to make it more difficult for Voldemort to track them down and interrogate them about me — or you, because unfortunately, I've told them quite a bit about you. Assuming I survive our hunt for the Horcruxes, I'll find Mum and Dad and lift the enchantment. If I don't — well, I think I've cast a good enough charm to keep them safe and happy. Wendell and Monica Wilkins don't know that they've got a daughter you see."
The Ron-Harry-Hermione trio is the paradigm of friendship for a whole generation of readers, and will be for generations to come – and Hermione Granger is more often than not the force that keeps these three alive and functioning throughout the series (but really… thank God she has Hogwarts a History memorized…and the ambition of give or take 800 PhD students.) Though she is immovably dedicated to her friends throughout the series – this act of removing herself from her parents' memories so she can accompany Harry showcases just how deep her loyalty is.
Also: she's got a great bag circa book seven. Functional and fashionable. But I digress.
Panayiota Kuvetakis is a student at UC Berkeley studying comparative literature and theater. Her interests include: dark comedy, aliens, venn diagrams, campfire songs, and wishing she was mufasa (premortem).